Atzalynas High School, Kedainiai
Drawings by Julija Chomenko featured in the video below.
Julio completed her schooling  at Atzalyno High School last year.
From Laima Ardaviciene, teacher:
Kedainiai Atžalynas gymnasium students continue the Project: TILTAI-BRIDGES-בריקן . From the bottom of our heart we thank Valentinas Tamulis, the headman of Kedainiai, and Rimantas Žirgulis for organising cleaning activities in the old Jewish cemetery. Not a single tombstone is covered by a growing tree or a bush now. All the headstones remind us about the Jewish community that lived in Keidan. We are presenting the recent view of the Old Jewish Cemetery of Keidan.
Why BRIDGES?
Tiltai-Bridges-בריקן
​      Kedainiai Atzalynas gymnasium
Source: bridges2015.weebly.com/why-bridges.html
Keidaners in Israel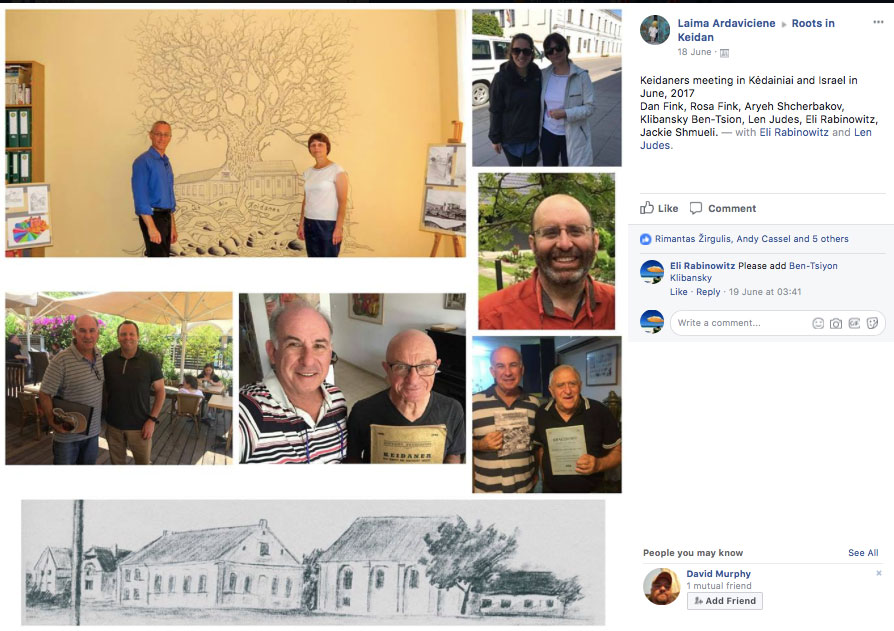 Atzalynas Gimnazija Kedainiai Visit 2017
The Keidaner Family tree on Laima's classroom wall – an unique work of art! The complex of two synagogues and the tree featuring the names of Keidaners, including  my 3rd great grandfat…
 With Viktorija Orlovaite in 2014
Her sketch of the two synagogue complex