The Great Synagogue, Cape Town, aka the Gardens Shul, is celebrating 175 years.
Were you married at or through the shul in the past 175 years?
Please send your wedding photo to:
You are also invited to be in a group photo to be taken 30 minutes before the services commence on 6 November 2015.
Please read this notice.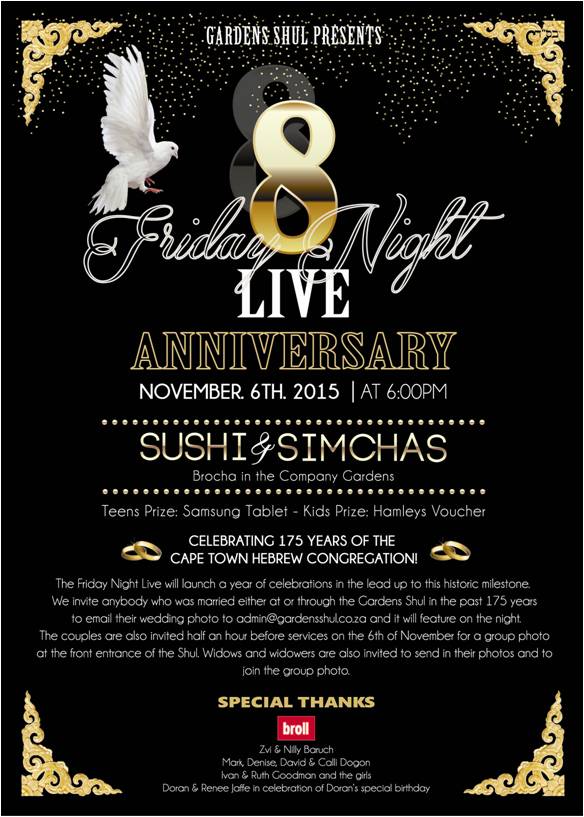 Here are some memories of Jill and my wedding on 31 July 1977: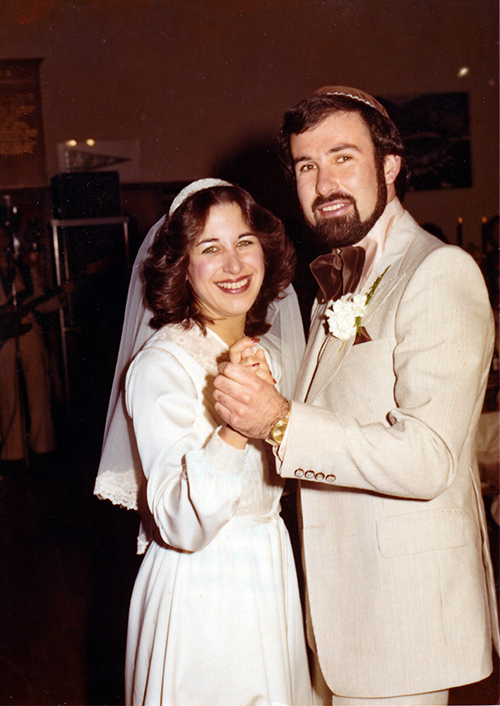 An audio of the shul service recorded on a reel to reel tape by my late aunt, Rachel Rabinowitz Herison.
mp3 of Cantor Max Badash and the choir – see sidebar on right.
A video taken by the late Basil Tyler, who inspired me years later, to film other simcha videos:
Here are more ideas for documenting one's own history and journey:
My previous blog on the Gardens Shul:
http://elirab.me/jewish/the-great-synagogue-gardens-cape-town/
The Cape Town KehilaLink and the history of the Gardens Shul:
http://kehilalinks.jewishgen.org/capetown/Gardens_Shul.html
Best regards
Eli