Clifton was originally called Skoenmakers Gat (Cobbler's Cave) after a ship deserter who lived in a cave above second beach – see Wiki below
Here are some of my photos on a magnificent March day!
Believe it or not, the water was not freezing, and so I had a quick swim after the walk to Moses' Beach from 4th Beach and then back, followed by a delicious Gatti's Granadilla Fruit Sherbet ice lolly! Nothing like it! Yum!
In the old days, we never went to Clifton for a swim, only to socialise. For a swim, we went to Muizenberg on the False Bay coast in the morning, before the South-Easter came in! See my previous post on Muizenberg.
One way of finding out the weather in Muizenberg in the old days was to call the Muizenberg Police Station or a hotel for a weather report. They always answered very positively, but by the time we got there, the wind was up and unpleasant. Were they really being honest? So we sheltered between the rows of boxes or in Snake Pit corner. The boxes have mostly disappeared, and the ones that remain, are in poor condition. The water is much warmer there, but also difficult to swim when the bluebottles washed in! Muizenberg is great for surfers!
On Clifton, the beaches are numbered First, Second, Third, Fourth and Moses' Beach. At different stages in our own histories, we frequented different beach numbers. First was the beach for students in our time, sometimes Second was, and Fourth was the "family" beach. In those days, Third was the domain of gays, and Moses Beach was for those who wanted some seclusion. It should be noted that when the tide was in, it wasn't always straightforward to get from one beach to another.
On the Atlantic Coast, the water at Saunders Rock, at the end of Sea Point, is rather cold, but not a breath of wind!
There are also numerous beaches on the Sea Point Atlantic coast, but not as popular. Several have rock pools for protected swimming. Rocklands is directly opposite my old high school, Sea Point High School (Boys' High in my time at school)
So, take your pick!
Notice the mezuzah on the house doorway above Clifton Second Beach!
Clifton, Cape Town – Wikipedia
Clifton, Cape Town – Wikipedia
Clifton is an affluent suburb of Cape Town, South Africa. It is an exclusive residential area and is home to the most expensive real estate in South Africa,[2] with dwellings nestled on cliffs that have sweeping views of the Atlantic Ocean.[3]
Saunder's Rock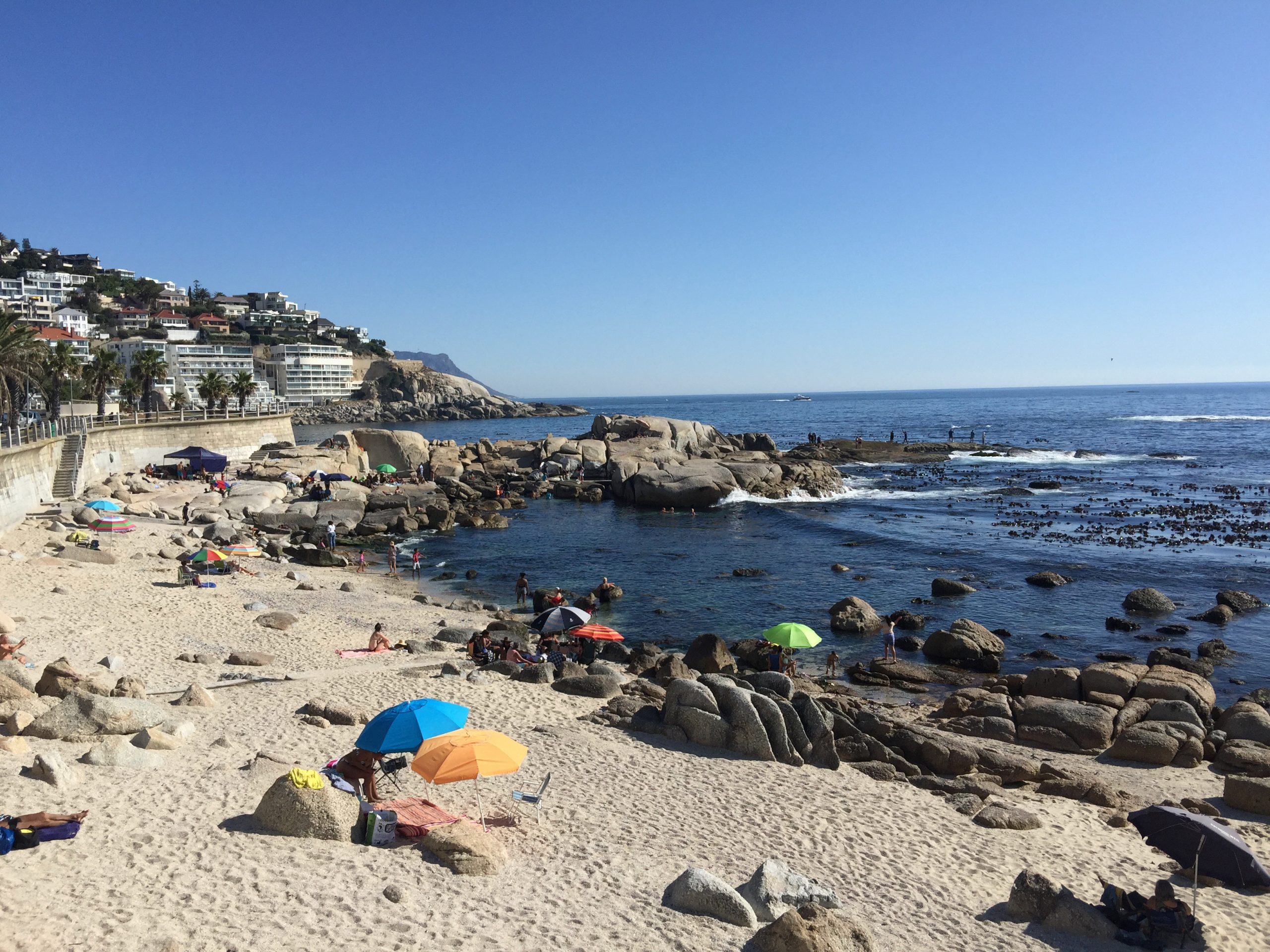 Saunders Rock Beach in Bantry Bay, Cape Town
Saunders Rock Beach in Bantry Bay, Cape Town
Saunders Rock Beach in Bantry Bay, Cape Town. Saunders' Rocks Beach, so named because of the imposing granite rocks that are a feature of this mostly …
Source: www.sa-venues.com/things-to-do/westerncape/saunders-rock-beach/
Cape Town KehilaLink
Home
Jewish Community of Cape Town