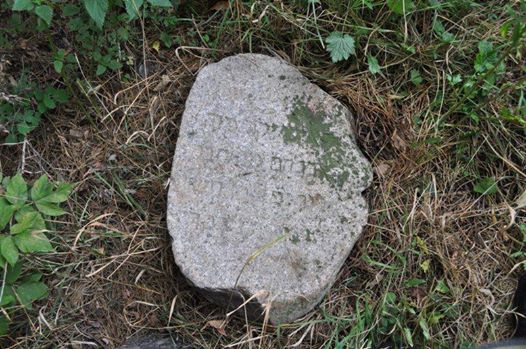 From: Glenn Kurtz
Dear Friends of Nasielsk!
I am very pleased to announce that the restoration and rededication of Nasielsk's Jewish cemetery will take place this summer, from 3 – 8 July 2016.
You are invited to participate! Volunteers are welcome for all or any part of the project: a day, a few days, or the entire week.
As those of you who have visited Nasielsk know, the former Jewish cemetery is now a mature forest, overgrown and unkempt. Since no (or very few) headstones remain, our work this summer will be to clear the brush and the forest floor. We expect it will be a multi-year project. Once we have cleared the ground, we can discuss and decide on a memorial and a preservation plan.
We are fortunate and grateful to be partnering with the Foundation for the Preservation of Jewish Heritage in Poland (FODŻ), based in Warsaw, and the Matzevah Foundation, based in Atlanta. FODŻ, which has helped restore cemeteries and synagogues throughout Poland, will manage the legal and community relations aspects of the project, while the Matzevah Foundation will help with logistics and labor.
Each participant will be responsible for independent transportation to Warsaw. The Matzevah Foundation will collect a $300 fee to defray administrative and material expenses. Details regarding lodging, local transportation, etc., will be forthcoming in late April.
Our project has the support of Mayor Ruszkowski of Nasielsk and of the local community. We anticipate that high school students and other local volunteers will join us to assist with the clean up. Under the auspices of the cemetery project, we will have the opportunity to share the importance of Jewish history with local community members. As always, we hope our presence will encourage the local community to preserve the memory of Nasielsk's Jewish history and to incorporate it into the school curriculum.
Finally, during our stay we may be privileged to participate in a ceremony honoring Helena Jagodzińska, sponsored by Yad Vashem and held at the new POLIN Museum of the History of Polish Jews in Warsaw. Helena helped Nasielsker Maurice Chandler to survive the war and was named a Righteous Gentile in January 2016. Her family (who accompanied us to the Polin Museum in October 2014) will receive the official commendation.
Please contact me or Michael Valihora with any questions or if you would like to participate.
We hope you will join us!
Glenn
Visit the Nasielsk KehilaLink