Noranda CHABAD, Perth, Western Australia, 30 June 2018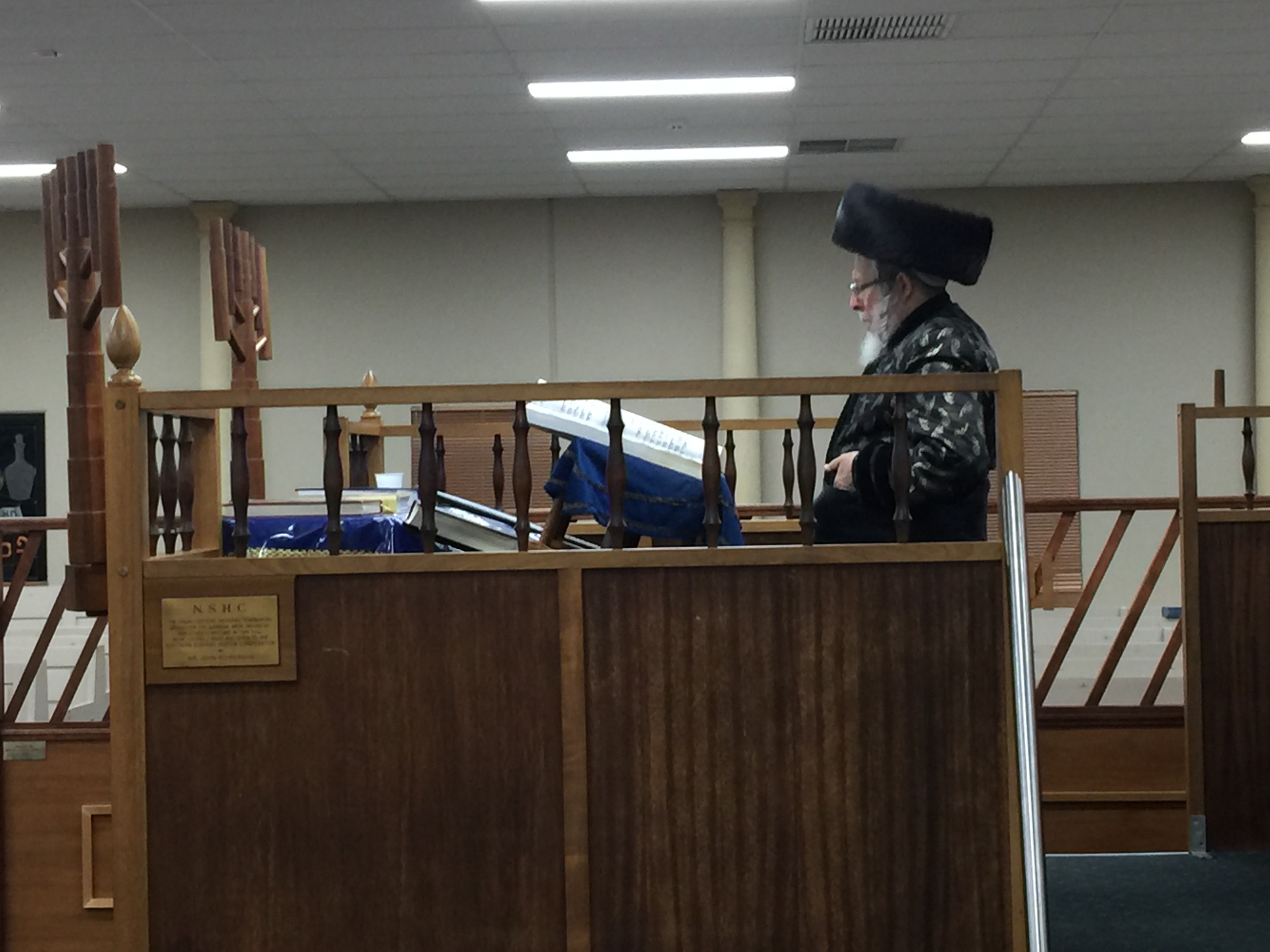 Avraham Shalom Halberstam spends Shabbat Balak with us. I had discovered on his previous visit to Perth in July 2016 that we were 8th cousins. Researching using Geni.com, I discovered that we both are members of the Katzenellenbogen Rabbinic Family Tree.
Earlier the day on Shabbat, we did something during Shacharit that brought the Rebbe and our community together as never before – read below.
Please note: no photos were taken during shabbat!
My 8th Cousin – The Stropkover Rebbe – The Admor of Stropkov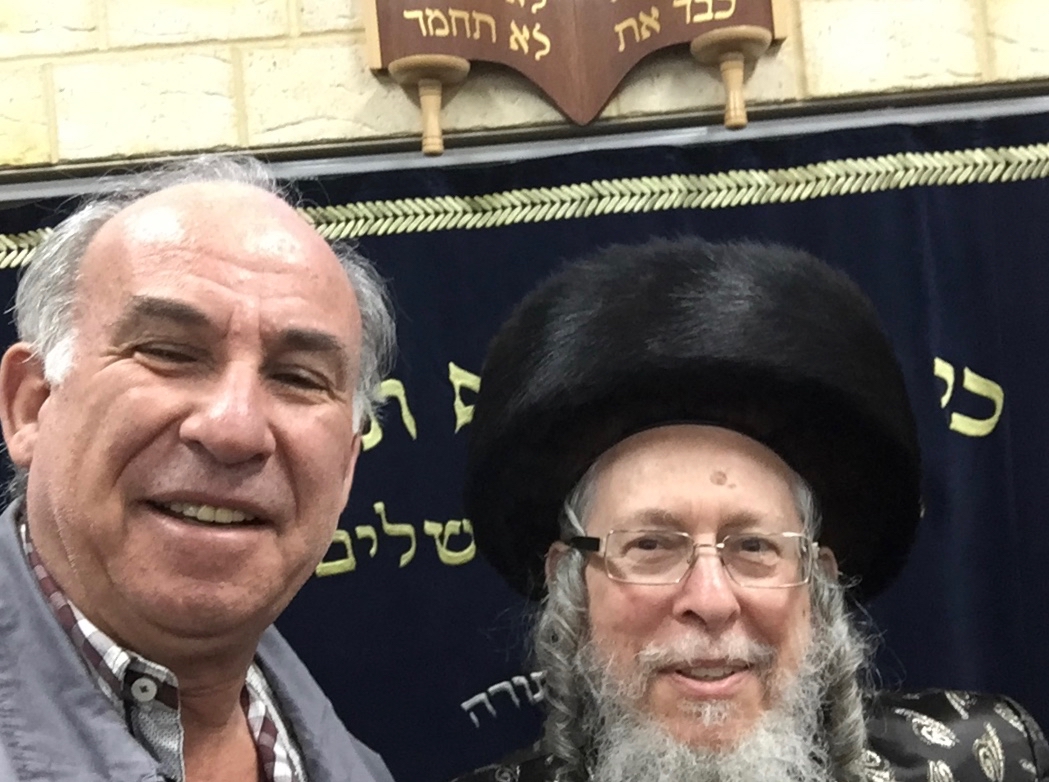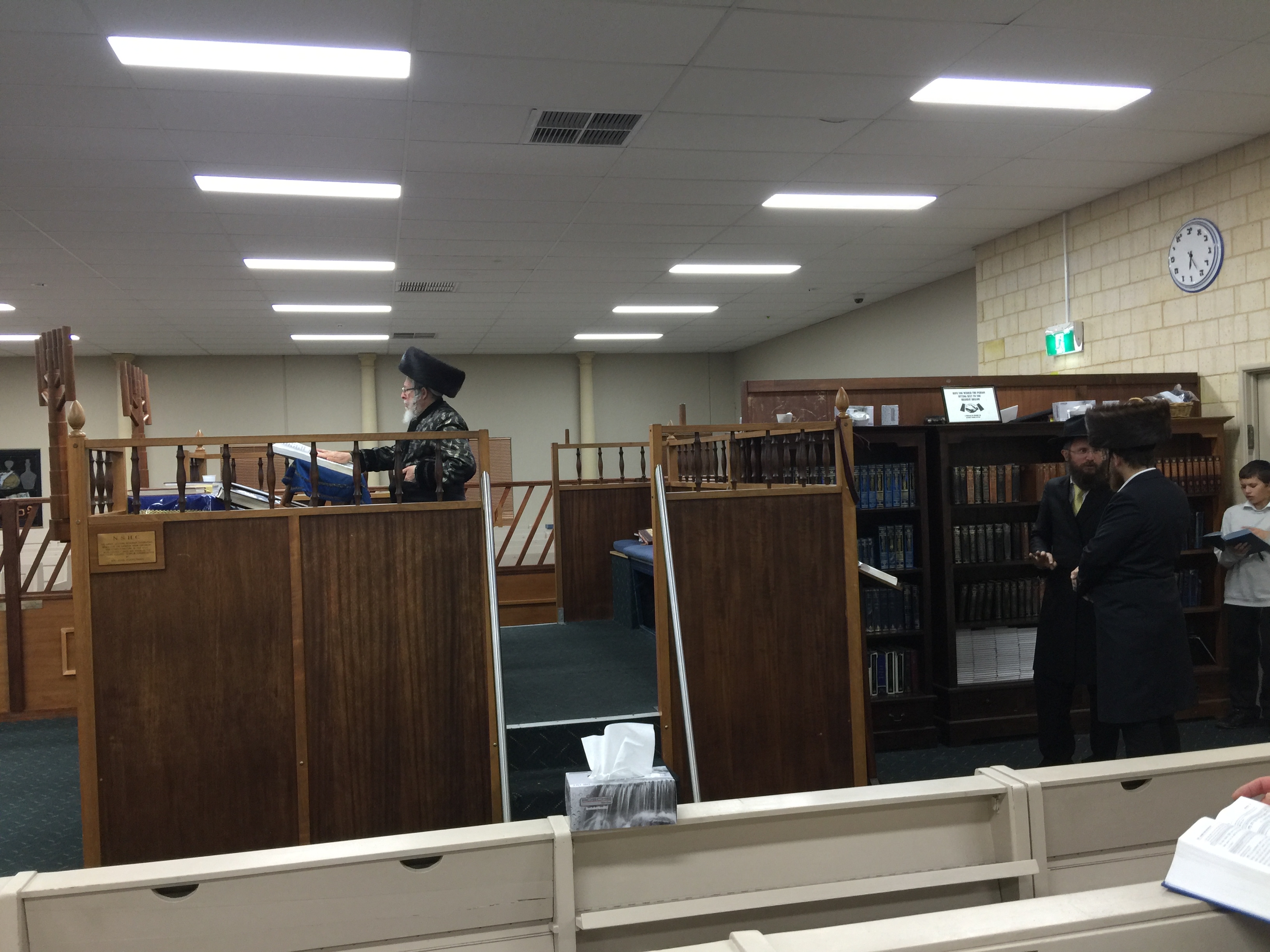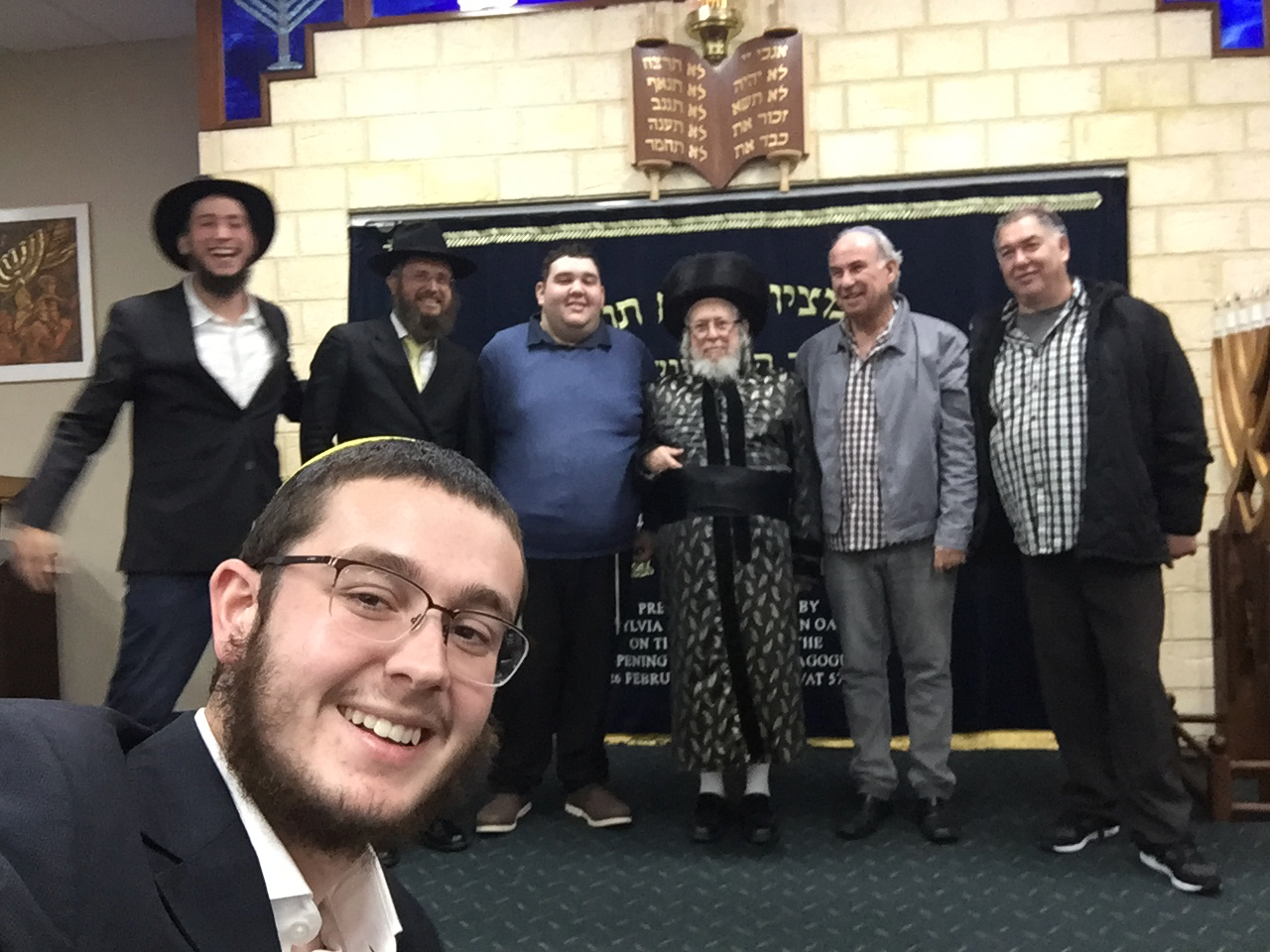 The Maccabean
13 July 2018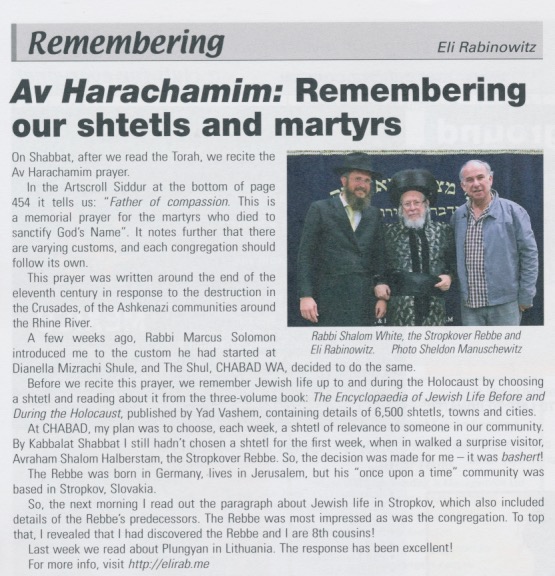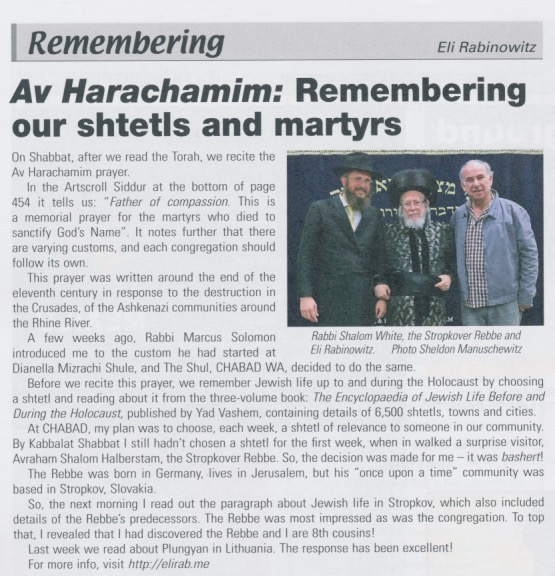 Earlier after the torah reading on shabbat we recited Av Harachamim
A noteworthy custom fitting the mood of the Sefira period deals with the prayer Av Harachamim. Av Harachamim, recited on Shabbat after the Torah reading was written in response to the Crusades. In it we memorialize the righteous martyrs and pray for retribution for their spilled blood. Av Harachamim is generally not recited on Shabbatot which have an added celebratory nature – such as Shabbat Mevarchim (the Shabbat in which we bless the new month). In many congregations during the Shabbatot of Sefirat Haomer, Av Harachamim is recited even on the Shabbatot in which we bless Iyar and Sivan. The Mishna Brura (284,18) adds, that even if there is a Brit Milah that Shabbat, giving us a second reason why Av Harachamim should not be recited, Av Harachamim is still said, since this was the season of the tragedies.
A few weeks ago, Rabbi Marcus Solomon of Dianella Mizrachi Shule, told me about an initiative he had started in his shul.
Before reading the Av Harachamim prayer, he selects one of the 6500 shtetls that existed before and during the Holocaust from this three volume set:
Rabbi Solomon then shares the story of the particular shtetl to illustrate what we lost in Holocaust!
Today was the first time we did the same at Noranda CHABAD Shul during Shacharit.
With the Stropkover Rebbe spending Shabbat with us, I chose the following shtetl from Volume 3: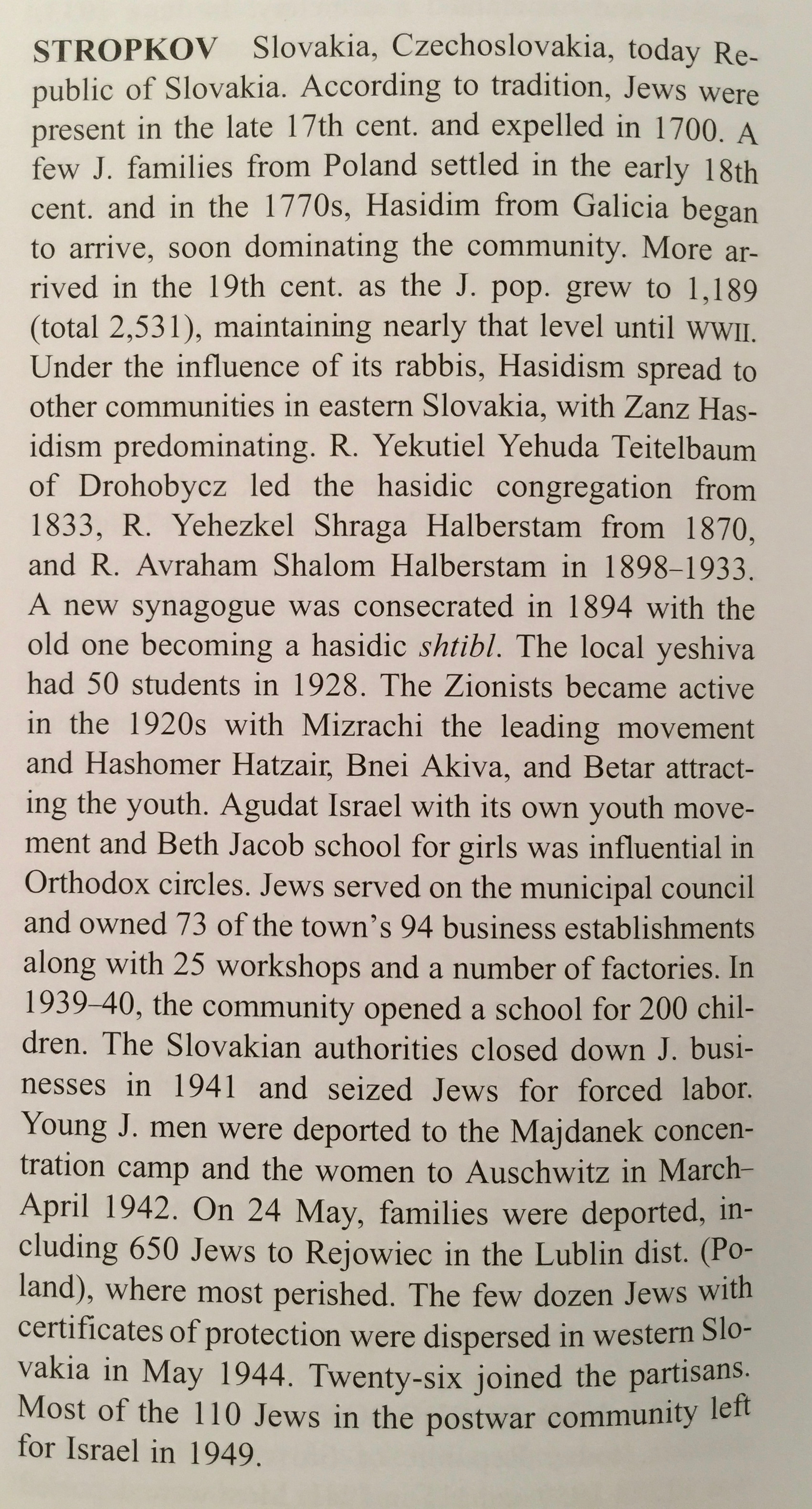 Thanks to Michelle Urban and the JHGS for allowing me to use these books from their excellent library housed at CHABAD.
https://collections.ushmm.org/search/catalog/bib63061
It goes without saying that those in shul were inspired to hear about Stropkov with its Rebbe in our shul. The further connection as 8th cousins was an added bonus for us!
We discussed the Rebbe's previous visits to Perth and at his request, last night I found this clip I filmed of the Rebbe at Benny Sasson's barmitzvah June 2000. We did not know our connection then, and here 8 years later, I am pleased to be able to upload it to the internet for all to view and share!
July 2016
The Stropkover Rebbe has just completed a visit to Perth Australia from Jerusalem.
We were honoured to have him spend Shabbat with us at the CHABAD shul in Noranda WA.
He has visited Perth before.
I took the opportunity on Saturday night to learn more about him and his town.
The Rebbe was born in Germany and lives in Jerusalem. The Stropkover Rebbe's "once upon a time" community was based in Stropkov in Slovakia.
I also printed out the Geni page which shows our relationship and presented a copy to the Rebbe.
So, besides all the friends he has Downunder, he now is happy to have added a 8th cousin in this isolated Jewish community!
We are both members of the Katzenellenbogen Rabbinic Tree.